It ain't broke yet…

We live in an extreme world where Gen Z's techno addiction is fuelling an incessant quest for instant gratification. As Gen Z and millennials become a larger part of the consumer population, we expect that interest in stunt- or story-based brands will intensify. Today's hungry youth expects brands to stand up and stand out and remain dynamic to engage their interest.
In this climate, brand owners need to adopt new strategies to keep their brands nimble and this is where limited editions come into play; usually with minimal turnaround time and price tag. Through limited editions, promotions and collaborations, brands can recruit and specifically appeal to the desire of Gen Z and millennials for independent and unique products, with less radical changes to their brand proposition. Fresh off the press is BrandMe's Newcastle Brown Ale's limited editions, hailing Newcastle's rich heritage, the sights, sounds and personality of the Geordie nation; all designed to dramatise the brand's iconic equities.

Newcastle Brown Ale – Icons of the North
A brand-building moment
Limited editions should be about amplifying the brand identity and values in a new way at a moment in time. BrandMe's Kronenbourg 1664 Limited Edition work started in 2014 with the brand's 350-year anniversary and Heineken's drive to build product credentials through a combination of a Limited Edition pack design and a modest print campaign, telling the story of the beer's Alsace origins and its famous hops. Once the product values were established and the brand grew to be supported ATL, K1664 was able to use brand ambassador, Eric Cantona, on-pack to convey his substance, his quirky character and passion for quality – K1664's notorious 'Taste Suprême'.
Kronenbourg 1664 – Cantona in Space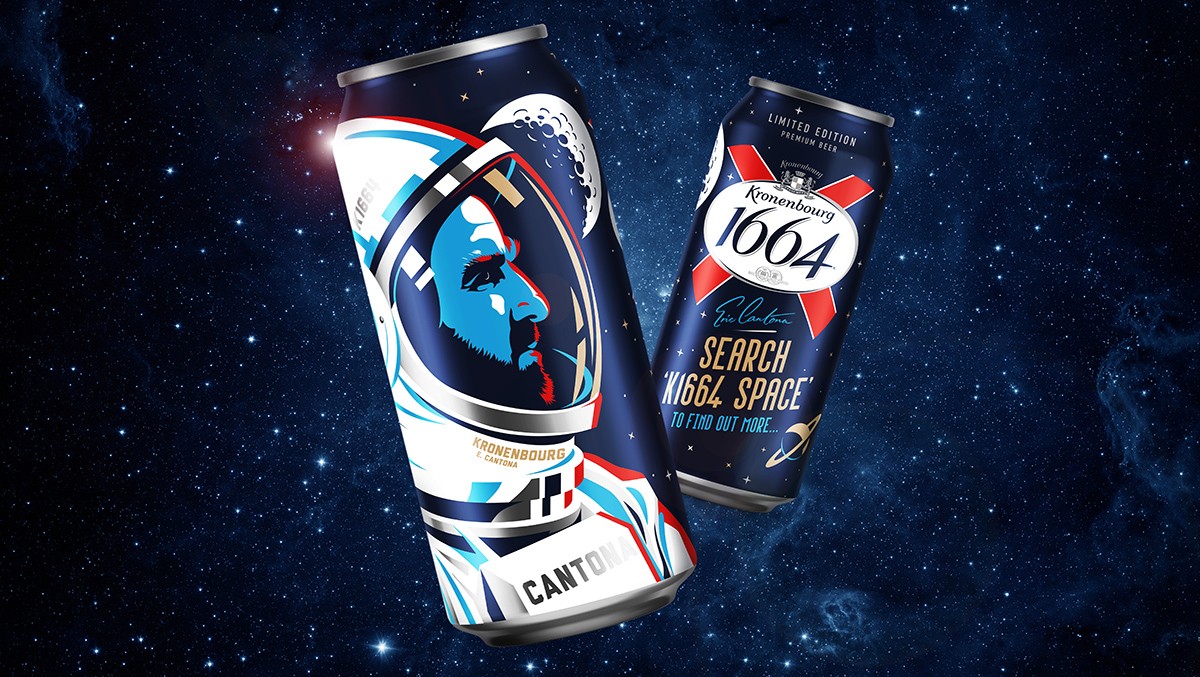 The concept of a limited edition should be about determining what consumers want and be totally consumer-centric and locally relevant. Leading Portuguese soft drink manufacturer, Sumol+Compal, navigates the tightrope of appealing to traditional families and recruiting younger generations, whilst boasting the most authentically Portuguese soft drink brand. BrandMe tapped into the individual character of Sumol and its inclusive spirit with this 2018 collectable summer tribe Passion Fruit Limited Edition for Portugal. It was followed in 2019 by a Limited Edition series for the Angolan market, celebrating a local rap artist and youth culture. These successful limited editions became a springboard to broadcast the brand's revised DNA in the summer of 2019 and was followed up this Christmas by a modern take on Portuguese Christmas. Sumol Tribe Limited Edition – Portugal, Sumol Eva Rap Diva Limited Edition – Angola, Sumol Christmas Limited Edition – Portugal.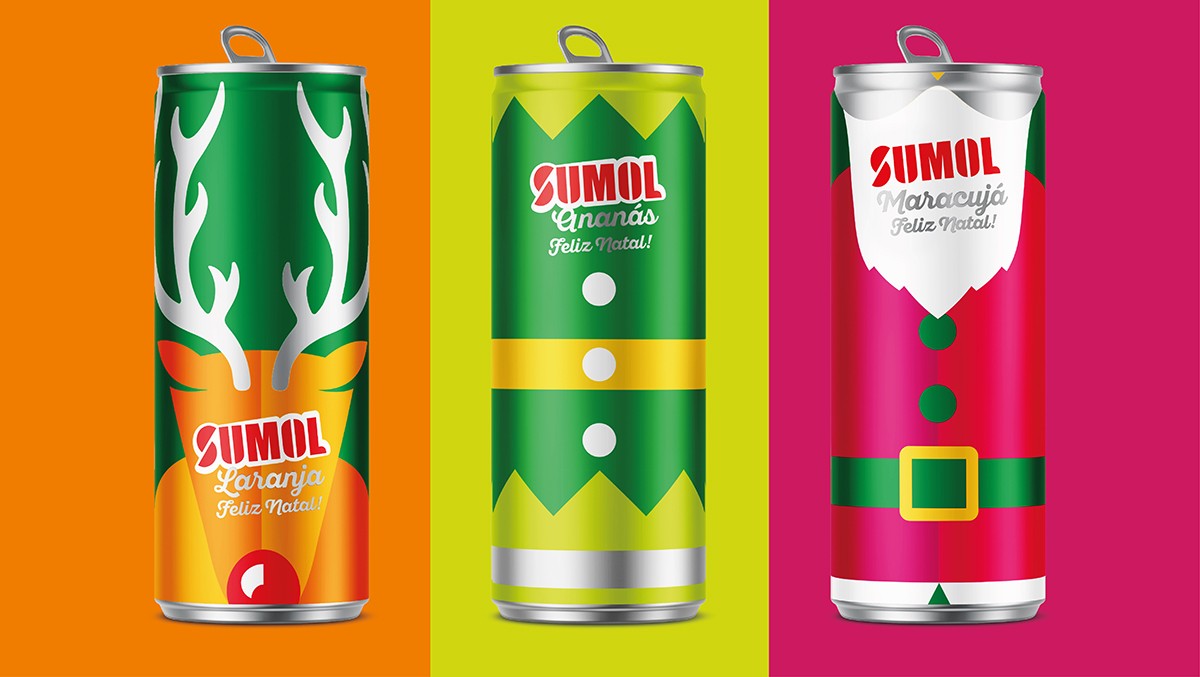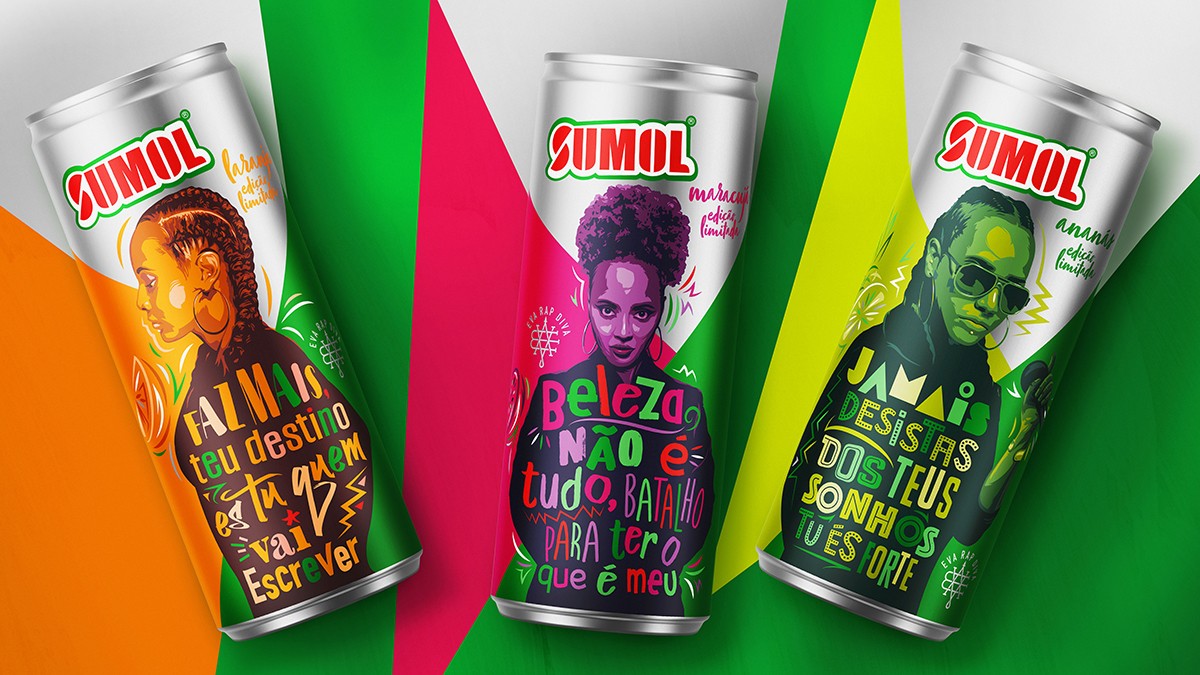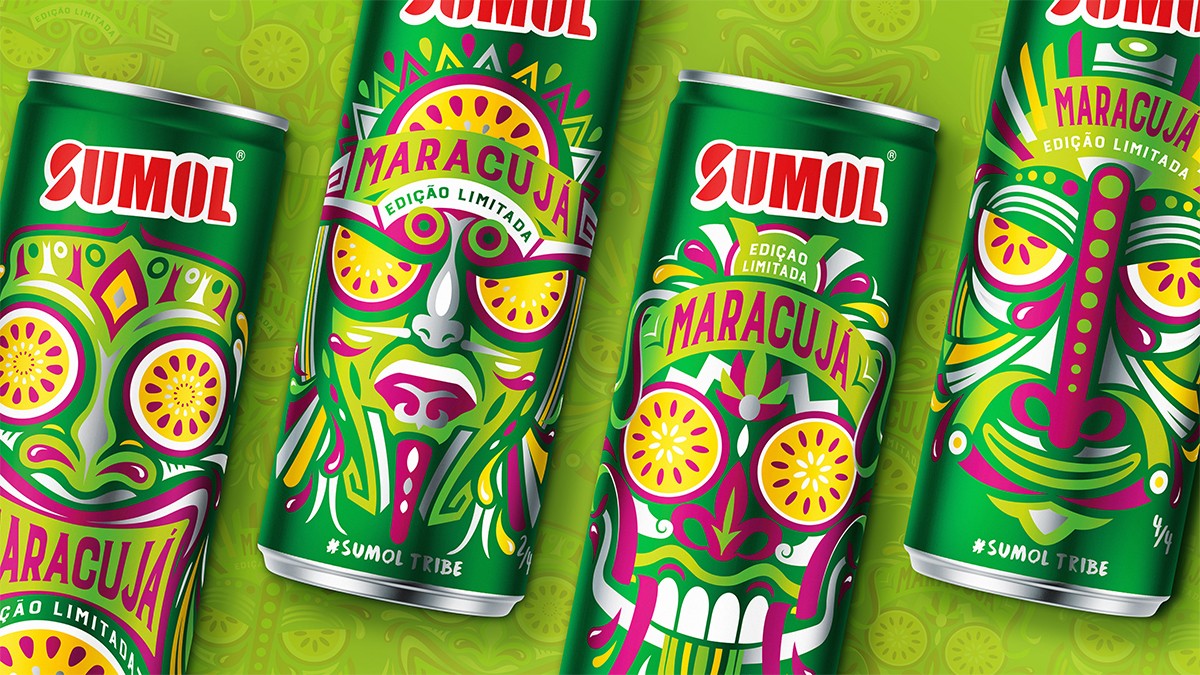 Meet their FOMO

Get personal
Gen Z and millennials have grown up in a world where you can experiment, so naturally, they are more creative and the desire to try new things and feel unique directly informs their purchases. Demand for bespoke and camera-friendly limited editions is highest among them, as is their fear of missing out, so brands have the latitude to tap into their well-documented 'FOMO'.
This presents a natural opportunity for testing new flavours and it is exactly what Lucozade Sport did. Launched in April 2019 to coincide with brand ambassador Antony Joshua's world heavyweight champion fight, BrandMe's design serves up a new flavour with the champion's focus and determination and his 'Stay Humble' ethos. After an initial defeat and eight months on, AJ rewrites history and the champion's reputation and special edition flavour live on.
Lucozade Sport Anthony Joshua Limited Edition – Fruit Punch
The digital age is also driving and supporting consumers' aspiration for the 'made-for-me' trend and nothing shouts 'special' better than a personalised version of an old classic. If Coke started the trend in 2013 with their name printed cans and are still going this Christmas, their recent Diet Coke version coins popular phrases people love to use to express themselves, like 'yaasss', 'ok but no' and 'can't even'. On the other hand, Firefly went down the personal 'photo op' route, inviting consumers to upload their favourite pics online for a chance to get a bottle adorned with their image.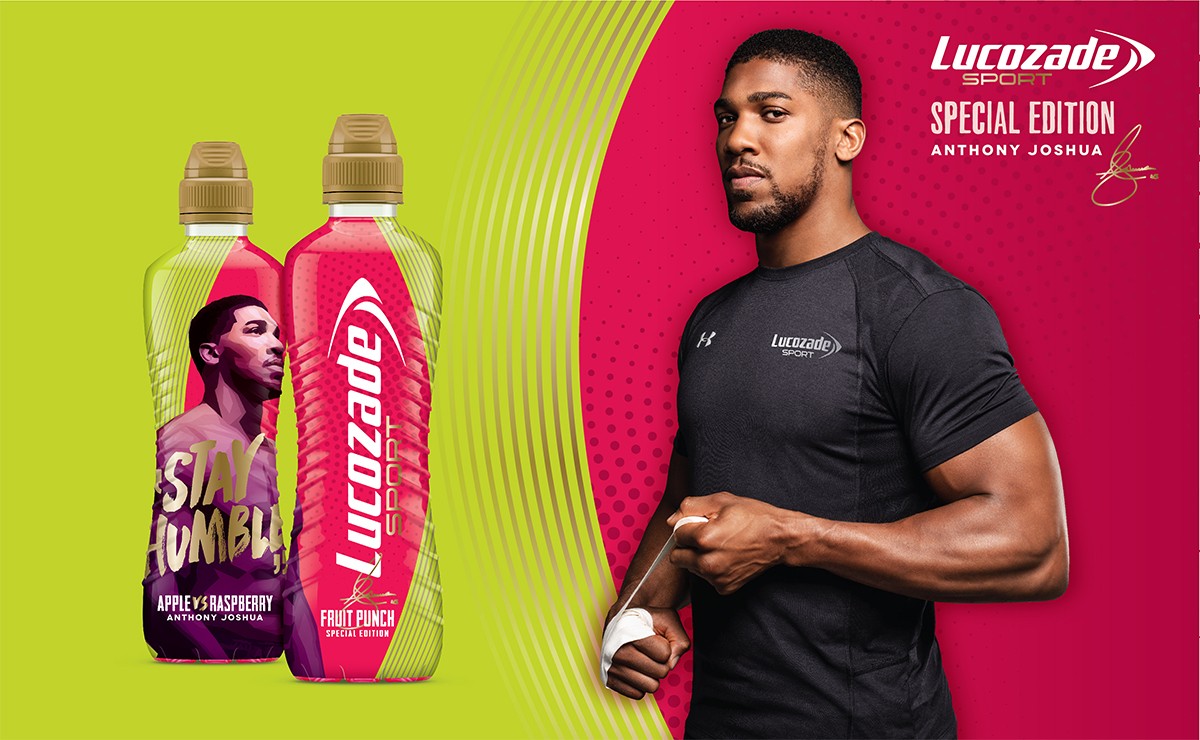 Celebrate, Stand Up and Shout
Limited editions are designed to resonate with consumers and make them feel good. So be part of the celebration or the cause that resonates with your brand. Celebrating cultural, sporting and seasonal events is one way to bring you closer to consumers and build a dialogue.
BrandMe created a Special Edition for Lucozade Sport featuring the England women's football team, to help gain support and momentum for the Lionesses during the FIFA Women's World Cup. Lucozade Sport featured players on the pack, complementing the campaign #ThreeLionesses also aimed at promoting the squad.
Lucozade Sport Lionesses Limited Edition
Also, be proud and celebrate your quirks. British Airways marks its 100th anniversary in tandem with Marmite, the most confiscated brand at London City Airport. For Brits travelling abroad, it is clear they cannot go without the trusted spread. So, BA and Marmite teamed up to create a centenary jar conveniently sized to fit within the liquid allowance. Coinciding with the launch, London City Airport held an amnesty at the security gates, giving all customers the chance to swap their over-sized jars for BA's travel-friendly version.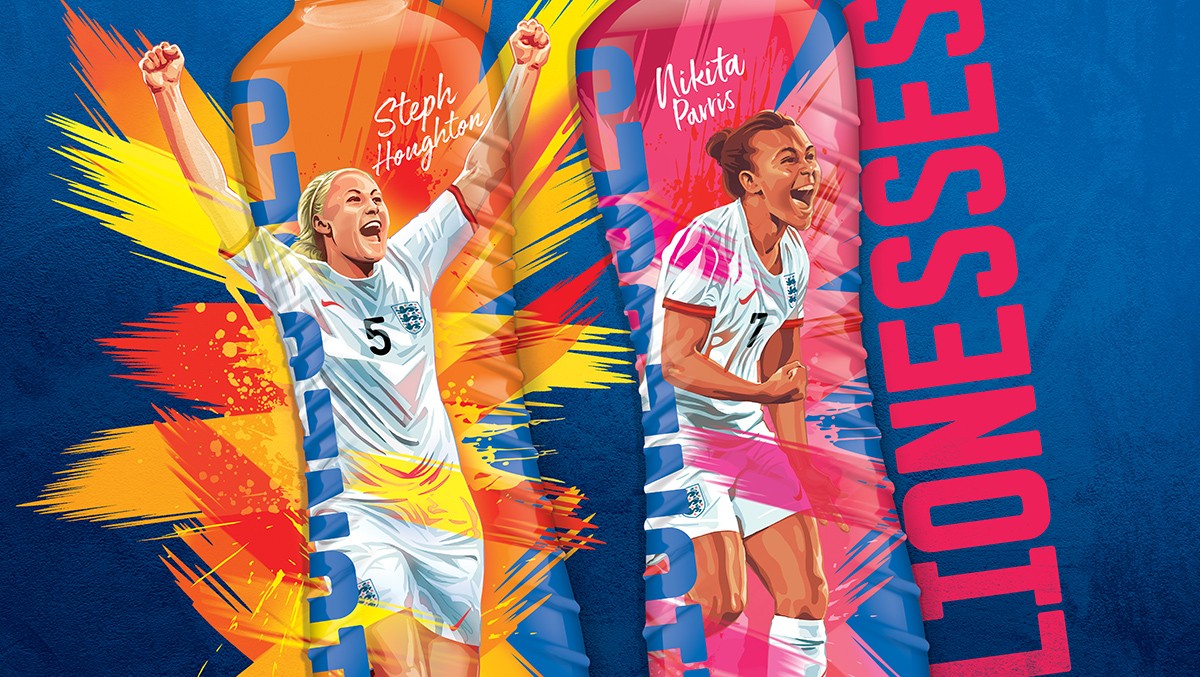 Take a Stance, Walk the Walk
As the era of political correctness draws to an end, consumers demand realness and they expect brands to have an opinion or at the very least demonstrate responsibility. They are also ultra lucid and uber informed, so when using a limited edition, ensure it aligns with the values of your brand and your consumers.
A great example of a successful CSR-led limited edition is Lacoste's 'Save Our Species' promotion, a three-year partnership between the brand and International Union for Conservation of Nature (IUCN) which highlights 10 endangered species across a series of limited-edition polo shirts. The 10 animals featured in place of the iconic logo were hand-selected by the IUCN and Lacoste and the profit of their sale is entirely devoted to IUCN.
So, what Does Effective Limited Editions Look Like?
Brands need to have a well-established, robust visual identity consisting of a few strong visual assets that are blindly recognised before they can start to play the limited edition game. Without these strong and distinctive assets, a limited edition design might not be recognised as the original brand. Does your brand own colour, a font type, a certain pattern, a brand icon, a distinctive shape or ideally a combination of a few of these that a creative team can play with and reinterpret?
Successful limited editions marry the familiar and the unexpected and as brand custodians, delivering both continuity and disruption is part of the ongoing branding challenge. Consumers are spoilt for choice so it is about continuously reinventing your brand. Taking their wants and needs into account will mean the difference between being noticed or being a thing of the past. Each brand needs a different approach because each brand has a unique DNA and set of memorable assets. In order to have the greatest impact while still being instantly identifiable, limited edition design must respect the brand's most recognisable equities. It is as fundamental to creating a sustainable limited edition strategy, as finding a long-term campaignable idea.
By Chantal Bordet
Brand Development Director at BrandMe
CREDIT
Agency/Creative:

BrandMe

Article Title:

Opinion: Unlimited Editions using the Familiar and the Unexpected
FEEDBACK
Relevance: Solution/idea in relation to brand, product or service
Implementation: Attention, detailing and finishing of final solution
Presentation: Text, visualisation and quality of the presentation