Energy Renaissance: A graphic design campaign that promotes science and technology to deal with the climate change issue.
Environmental movement related to climate change begins in the 1960s due to the spreading of scientific knowledge and a Romantica reverence for nature. Nowadays, global warming attracts attention worldwide, research shows a large majority of the public is concerned about this issue. From 1970s' greenism to recent environmental movements, such as Ecomodernism, Ecopragmatism, Earth Optimism, I am fascinated that people generally realize technological progress could save the climate. The public starts to embrace and trust new energy technology, as more are aware burning fossil fuels increases the greenhouse effect and global warming. I was motivated to choose this theme because the world is striving for a change — the popularity of electric vehicles with rechargeable batteries, and environmental activist Greta Thunberg's movement globally — all these events lead me to research the significance of global warming, and seek technological development which may help the case of climate change.
Human activities have caused approximately 0.8°C to 1.2°C of global warming above pre-industrial levels. The Intergovernmental Panel on Climate Change states that to limit a global average temperature increase to less than 1.5ºC target, global emissions need to reach net zero by 2050 (Palmer, 2020). Until 2019, the world has released 35 billion tonnes of CO₂ emissions, and 76% of the total emissions are came from energy consumption. This data is stunning because it demonstrates that climate change is mostly caused by burning fossil fuels, since renewables and nuclear don't emit greenhouse gases in a significant amount. Inspired by Steven Pinker, whose response to climate change is "to figure out how to get the most energy with the least emission of greenhouse gases" (Pinker, 2018). I did some research about the concept of Electrification, which stands for the idea that replacing traditional energy technology, notably coal, oil, and natural gas with energy sources that generate electricity. Theoretically speaking, this will reduce greenhouse gas emissions as electrification release way less carbon dioxide (CO₂). For instance, we can achieve decarbonization by applying renewable energy resources such as solar, wind, geothermal, and hydroelectric energy to generate electricity. This seems the method that the world has already agreed on as solar and wind are supported by 85 and 78 percent of the public (Shellenberger, 2016). However, they only take up about 1.5 percent of the world's energy, mainly because uncontrollable factors like weather changes result in inefficient energy production. The responsibility of decarbonization hence falls onto nuclear power's shoulders.
When mentioning the term "nuclear", it evokes people incidents such as Chernobyl, atomic bombs, nuclear radiation, etc. These all examples of stereotypic beliefs towards nuclear energy because this technology has been portrayed as dangerous, poisoning, and harmful. In films such as Godzilla and the China Syndrome. The Fukushima incident and The Three Mile Island shake the public's trust in this technology even more. In reality, nuclear energy is safe, reasonably sustainable, and efficient. For the past 70 years, it has only been 31 deaths in the 1986 Chernobyl disaster, the other two incidents, Fukushima in 2011 and The Three Mile Island in 1979, killed no one. In contrast, natural gas has a death rate 38 times more, biomass 63 times more, and coal 387 times as many. Plus, countless people lost their lives to mining accidents and pollution from burning combustibles, but they rarely make headlines. Robert Bryce estimates that it would require an area the size of Germany into wind forms every year to keep to the world's rising energy consumption. By comparison, nuclear power plants occupy about one five-hundredth of the land required by wind or solar. It saves the rest of the lands for vegetation to grow and wildlife to flourish.
As a designer and artist, my role in responding the issue of climate change is to influence as much as of the public with knowledge and awareness. Knowledge about these front-end scientific developments in energy department from Renewable to nuclear technology. Because publicity is a very powerful tool to alter people's perception towards things and events. As publicity media is everywhere from street corner posters to giant billboard screens. They promote consumption philosophy, brand values, and products which ultimately benefit the manufacturers and economy. These publicize messages generally sink into consumer's perceptions, and build up their perspectives. For artists and designers, it is hence curial to use publicity as a powerful way to raise people's awareness and bring up front-end scientific developments. In the case of climate change, the public needs more knowledge and trust about nuclear energy, which is the critical factor toward decarbonization and reduce greenhouse gas emissions.
Traceback the history, the traditional environmental movement begins in the 1970s known as greenism, regards humanity as an obstacle to the natural environment. They held an ill perspective towards Industrial progress, which in fact, saves millions from many environmental disasters. I disagreed with their views, and argue that for society, it is essential to publicize a positive and sustainable attitude rather than the harmful and short- sighted one. In recent years, ecomodernism leads by scientists Jesse Ausubel, Stewart Brand, Andrew Balmford believe that technological progress leads to a sustainable and eco-friendly future. I believe their movement gives a great opportunity of promoting new energy technology.
Globally, the opinion research firm Ipsos found that nuclear's approval rating is just 28 percent. This data is devastating in terms of tackling climate change. In order to regain the public's trust and create a reputation for nuclear energy, I will build a graphic design campaign about this technology, which involves products including posters, stickers, tote bags, tape, souvenirs, etc. Through this call to action campaign, I hope it brings people positive attitudes toward nuclear power, which is not only safe and reliable but also conduct crucial solutions to climate change.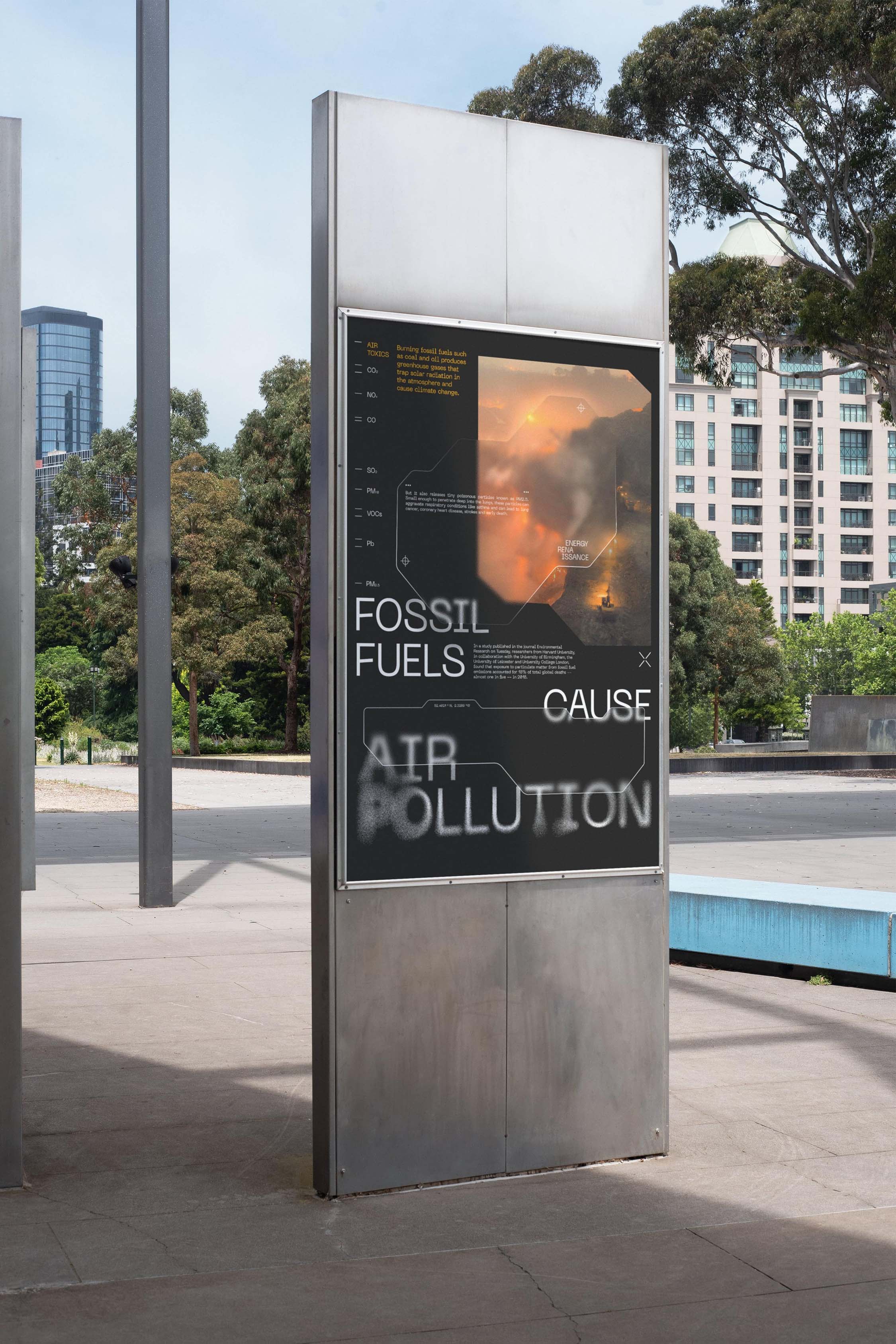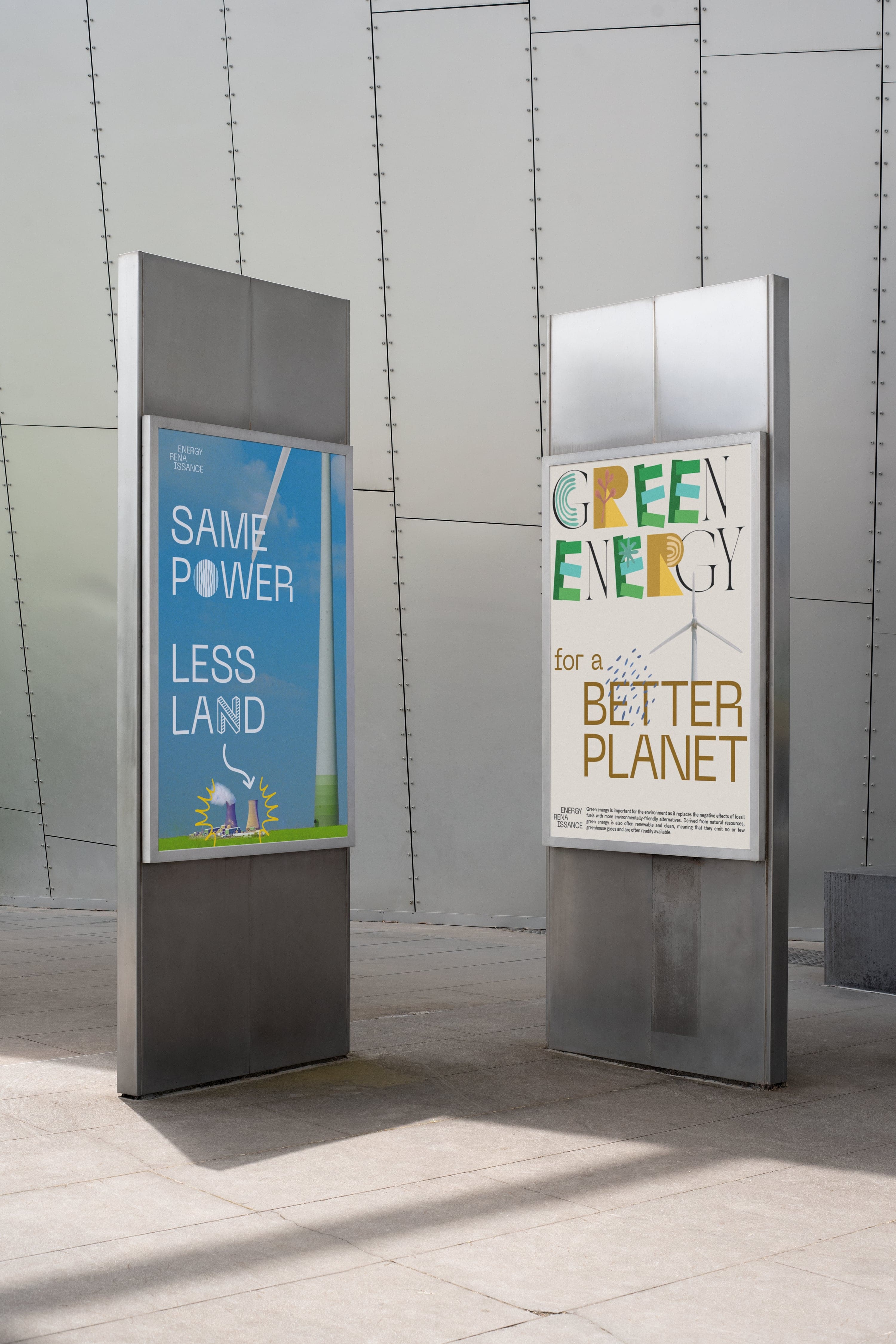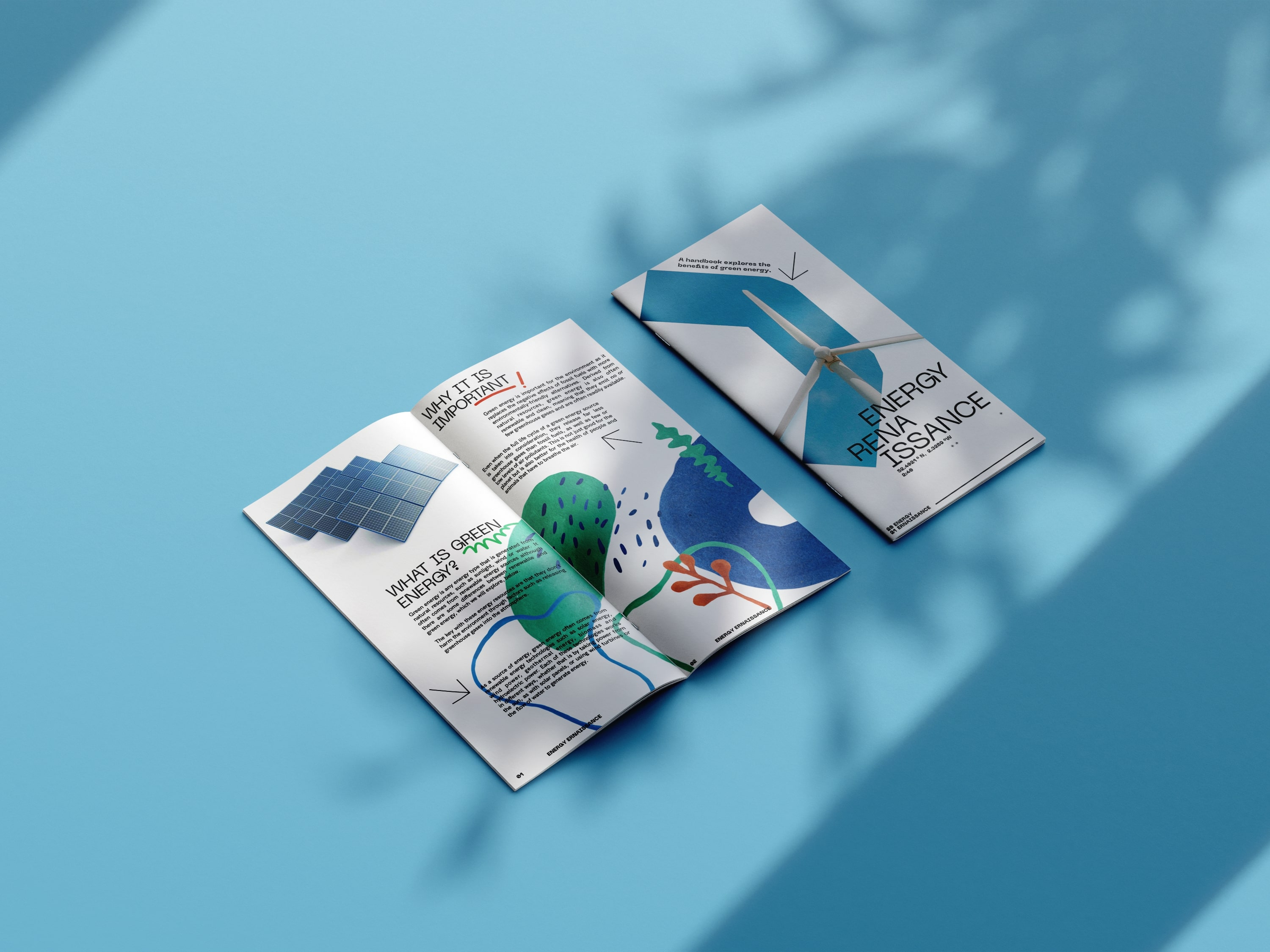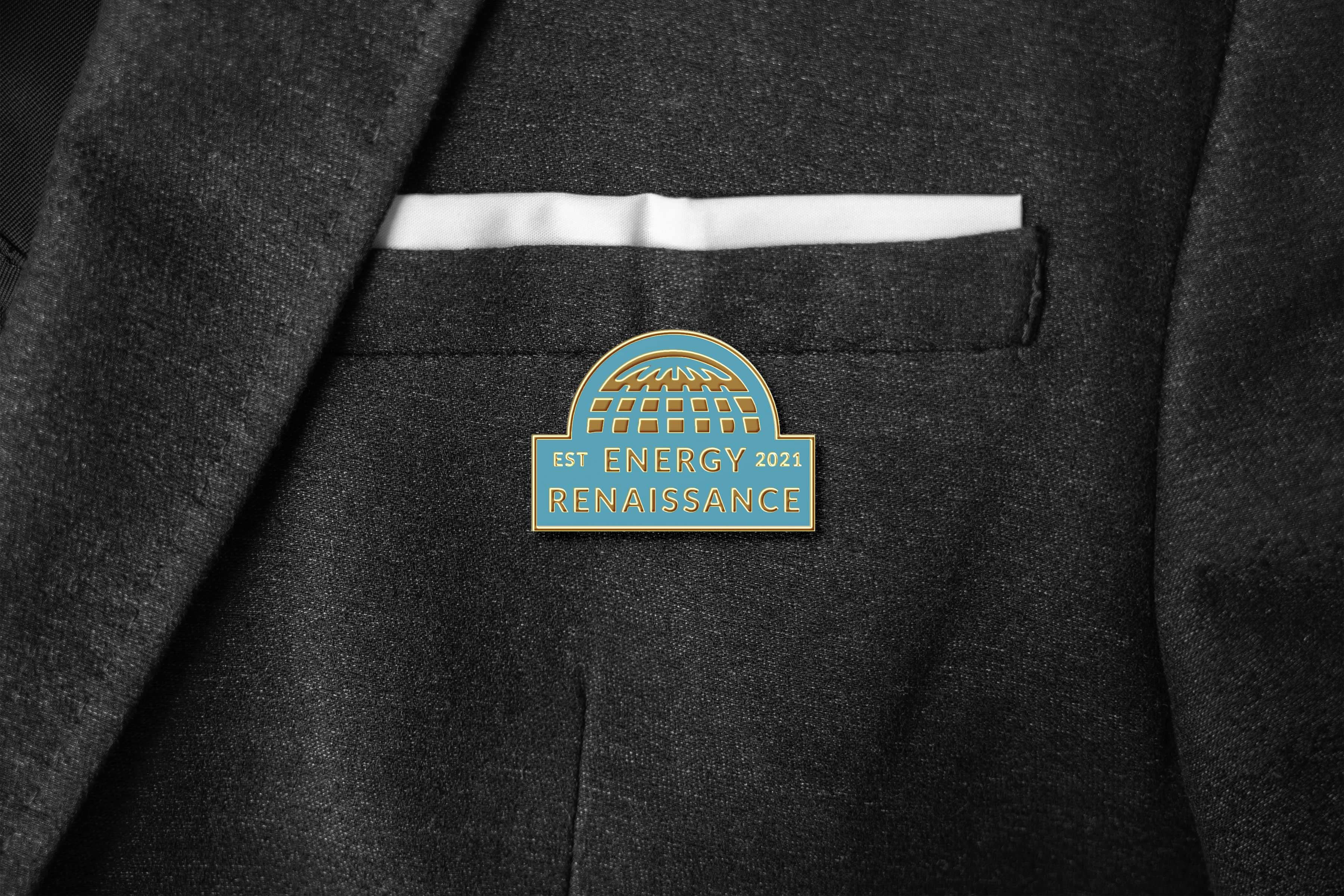 CREDIT
Agency/Creative:

Rafael Hu

Article Title:

Energy Renaissance Environmental Movement Campaign Concept by Student Rafael Hu

Organisation/Entity:

Student

Project Type:

Campaign

Project Status:

Non Published

Agency/Creative Country:

United Kingdom

Agency/Creative City:

London

Market Region:

Global

Project Deliverables:

2D Design, Advertising, Branding, Graphic Design, Icon Design, Illustration, Logo Design

Industry:

Energy

Keywords:

Climatechange, Greenenergy, Ecofriendly, Campaign, Posters, Handbook, Badges, Branding, Identity, Illustration, Outdoors, Movement, Progress, Graphic Design, Typography, Layout



Credits:


Student: Rafael Hu

FEEDBACK
Relevance: Solution/idea in relation to brand, product or service
Implementation: Attention, detailing and finishing of final solution
Presentation: Text, visualisation and quality of the presentation