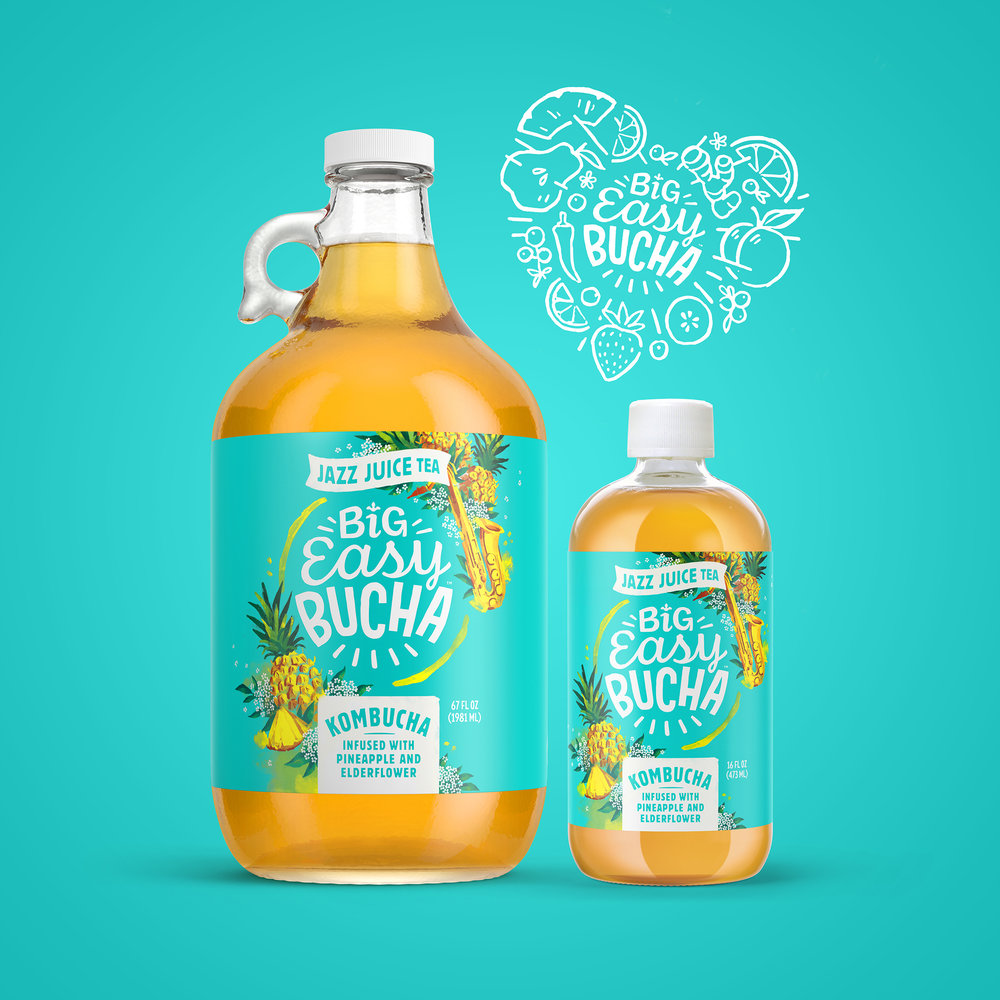 TILT – Big Easy Bucha
" Big Easy Bucha Launches Rebranded Beverage Line
New Orleans, Louisiana — When you think of the world-renowned New Orleans food and beverage scene, locally brewed organic kombucha doesn't exactly come to mind. But Big Easy Bucha is steadily making a name for itself, and when the company prepared to move beyond local distribution, Baton Rouge-based design and branding firm TILT (tiltthis.com) was tasked with improving shelf appeal for its core packaging line.
"Our business was at a crossroads," says Alexis Korman, who co-founded Big Easy Bucha with her husband, Austin, in 2014. "We wanted to retain the brand equity we had earned, but after launching in stories like Publix, Whole Foods and Central Market, we were ready to move towards nationwide distribution, which meant much more visibility. We knew we had to step up our game." Working with TILT, Big Easy Bucha achieved a refreshed look with greater readability while retaining its fun, fresh vibe and Caribbean color scheme. The new packaging for all nine kombucha SKUs officially launched Thursday, June 14th.
TILT creative director Brendan Bayard says his team was immediately taken by the company's origins. "You can't help but be inspired by their story," he says. "With Austin brewing kombucha in the garage and selling small batches to stores, then Alexis leaving her own promising career to grow the company with him — that's a leap of faith we really admire. And the fact that they create a healthy, enjoyable product while working to make the community a better place is just so impressive."
Bayard is quick to mention that TILT took a restrained approach to the project. "The existing labels had equity with their loyal customers, so we knew the updated brand and packaging needed to maintain a few key elements." With the primary design challenges of contrast and legibility, TILT focused on typographic and design refinements, including custom, water-color inspired hand-drawn illustrations. The new label set also features a brighter color palette to really set the brand family apart on the shelves.
With flavors like Geaux Green, Basin Street Blues and Cajun Kick, Big Easy Bucha's core line is very Louisiana-focused — and that's quite intentional. "We find beauty and inspiration in the unique fruits and florals of the region," explains Alexis. "Crafting kombucha in New Orleans — a culinary hotspot in an agriculturally rich state — means we have access to some beautiful ingredients, from chicory coffee to magnolia blossom. One of the great joys of our business is being able to source from small, local farmers. Yes, it costs more, but it means more, too."
Also central to Big Easy Bucha's mission is strong support for local organizations that do great things in area. The company's charitable partners have included the LASPCA, Grow Dat Youth Farm, St. Jude Community Center, Gleason House, Eat Fit NOLA and more, and staff are encouraged to take paid time off to pursue charitable and volunteer projects. Currently, 10% of Big Easy Bucha's employees come from STRIVE New Orleans, a program that helps the underserved, underemployed and traditionally unemployed gain skills training and job-readiness, leading toward meaningful jobs.
With refreshed packaging now in stores, Big Easy Bucha and TILT are looking toward to what's next for the growing brand. "We're confident that our new look is ready for a national audience," says Alexis. "We couldn't be more excited to tackle more fun projects ahead with the TILT team."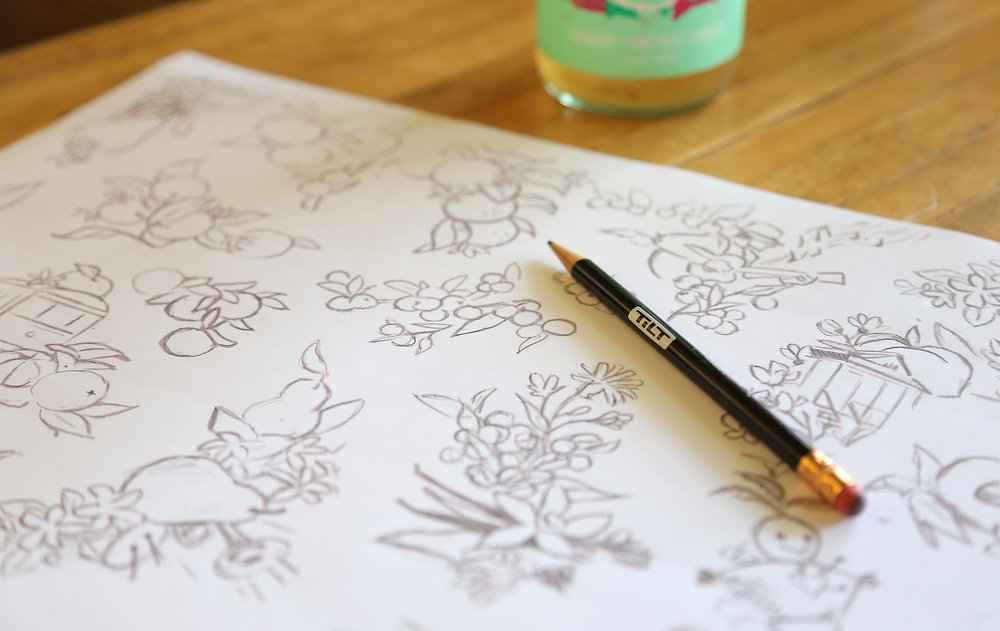 CREDIT
FEEDBACK
Relevance: Solution/idea in relation to brand, product or service
Implementation: Attention, detailing and finishing of final solution
Presentation: Text, visualisation and quality of the presentation